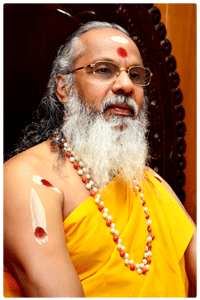 Astrological Predictions
Rajaguru Brahmasri Guruvayur
Sri Sri Suryan Namboothiry Swamiji

: 7305442299

: 7305442299
Bank Account Details
| | | |
| --- | --- | --- |
| Acc.Name | : | Sree Bagalamukhi Devi Temple Trust |
| A/c no | : | 023205003915 |
| IFSC | : | ICIC0000232 |
| Bank | : | ICICI |
| Branch | : | Alwarthirunagar, Chennai. |
| Contact | : | 7305442299 |
Sri Sri Suryan Namboothiry Swamiji

Rajaguru Swamiji, has deep knowledge about Science of Astrology and Thantric Practices from Great Guru's and Scholars and established authorities as also by studying rare and ancient collections of books and Ancient SUVADIES. Swamiji, also constructed a rare temple for Devi Bagalamukhi one of the powerful Goddess among Dasamaha Vidya. Swamiji, also attained Siddhi at Srividya mantra also known as king among all mantras and daily performing Complex and tantric rituals due to the blessing of Sri Advaita Vendanta Sri Sri bhagavatpada Adi shankaracharya. Swamji, is a follower of Devi worshipers and also attained frutification of devi Bagalamukhi Mantra.


By the grace of Devi Swamiji, clears various hurdles of peoples by performing various tantric rituals and by conducting homas. Swamiji is also Universal well-wisher since he is conducting various complex rituals and yagam's for sake of the Universe.

MESSAGE FROM SWAMIJI :


The misfortunes, sadness, disappointments and defeats in our life are the results of the good and bad deeds of our previous birth. We are taking birth to experience the previous birth's good and bad deeds or else our souls are liberated.


At present we are residing in the age of kaliyuga. In this time period there is full of mis-fortunes and sorrows. Even in this time period itself we can be liberated by doing the following activity.


Chanting name of God.


Feeding (anna daanam) is the most Virtuous among alms.


Reading Great epics such as 'Padmapuranam' and 'Vishnu Dharmottharam'.


Various hymns of Gods and Goddess.


By following this we obtain Virtue in Kaliyuga :

To Overcome Problems in your life don't hesitate Visit Parashakthi temple at Tirunelveli, Mother Goddess, Dasa Mahavidyaswaroopini Sree Bagalamuki Devi to have the blessings of Mahadevi.